Road Trips: Where To Go Within Two Hours Of The Channel Tunnel
Fancy a mini break? Don't fancy queuing at the airport and all the hell it entails? No. You can be having a real adventure in just a couple of hours, whilst only travelling a short way from the other end of the Channel Tunnel.
Lovely Lille
When you get to France, it'll take you a little over an hour to drive to Lille and you'll wonder why you hadn't bothered sooner.
Those after culture will find some astounding museums such as La Piscine. Situated in an art deco swimming pool, the combination of sculpture, water and light is quite unique.
Then dine out at La Cave aux Fioles, enjoy fine dining surrounded by magnificent antiques.
Beautiful Brussels
Just over a couple hours drive and you'll be in the heart of one of the most historically fascinating cities in Europe.
More to the point, there is some great grub to be had in Brussels, especially around Grand Place. Beer, chocolate and hot waffles can become your staple diet for a few days.
The Museum of Cocoa and Chocolate will be able to explain just why Belgian sweets are so special and delicious.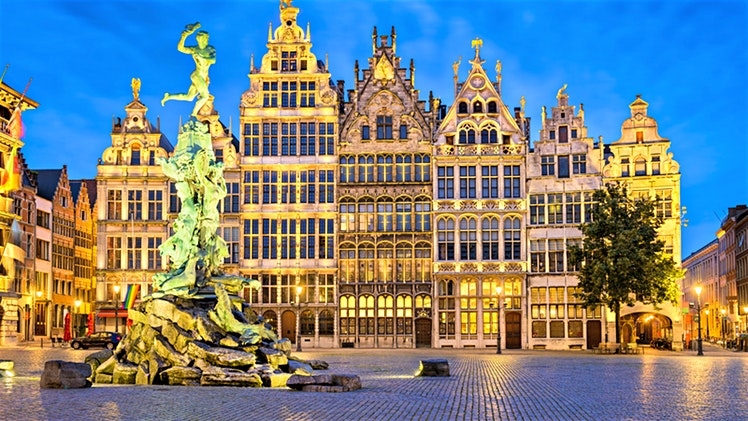 Precious Antwerp
If you want everything in a handy sized city then the Dutch City of Antwerp always delivers.
It's been world famous as the home of the diamond trade for many centuries and it makes sense to visit the Diamond District, even if you're simply window-shopping, to watch their superb craftsmanship first hand.
A combined cycling and architecture tour is the perfect way to experience the city. No wonder Antwerp has made The Lonely Planet's best in Travel 2018 list.
There are so many great places to explore so close to the Eurotunnel. If you've any experience of these places or have any other recommendations, then please share them with us at MotorEasy. And remember, if your're driving in Europe make sure you've got European Breakdown Cover and double checked our European Driving Guide.
Further Reading
View all articles