UK Road Trip: Best Wet Weekends Away
There's no getting away from it, Britain's mostly a cold, damp and grey island. As a nation, you'll find us trying to get away from it to a package holiday in the sun.
But you don't always need a beach in Benidorm to get away from it all.
Wrap up, embrace the weather, and you'll be rewarded with some fabulous days out.
So where should you go?
It ought to be the rainiest places to really enjoy all the wetness the UK has to offer, using stats from the Met Office, here's our top ten damp spots and why you should make the effort to visit.
And remember if you're making a road trip, make sure you've got breakdown cover, your car maintenance is up to date and consider a car warranty to protect yourself against repair costs on the road. Get in touch and we can even help with a free Health Check before you go.
Without further delay, let's find out the best rainy destinations for a UK road trip.
Top 10 Rainy UK Road Trips
Rainy Road Trip 10: Liverpool
The tenth wettest city is Liverpool with an average 83.66cm of rain each year. The best reason for driving here is the Beatles. Other reasons to go include the people being great and the food sensational. Take a stroll around the Albert Dock's and up Bold Street to find a great café or restaurant.
Rainy Road Trip 9: Gloucester
At number nine is Gloucester, with 84.34cm average rainfall. There's lots of history here, with churches, a Cathedral and some lovely views. However, we recommend driving here to see the Jet Age Museum. It's compact we won't lie, but it has some of the most iconic aircraft ever built, including the Meteor, Javelin and a Vulcan cockpit, and it's indoors if the weather turns.
Rainy Road Trip 8: Manchester
Rather earlier than expected is Manchester, known to many as 'The Rainy City', it's obviously not as wet as we've been led to believe with just 86.71cm average rainfall. The city has it all when it comes to entertainment, and if you like music then make a beeline for The Deaf Institute and Islington Mill.
Rainy Road Trip 7: Carlisle
Carlisle has 87.21cm rainfall a year on average but, it was still voted the UK's happiest city in 2012 and it's easy to see why. It's choc full of history and heritage, which is why it's recommended you head there to see the fabulous Castle, Cathedral and Citadel.
Rainy Road Trip 6: Blackpool
Then there is Blackpool with 88.27cm, but do you really need an excuse to go? It's the seaside with a huge beach, the famous tower and a truly astonishing pier. It's just as fantastic when it's raining of course and so very bracing.
Rainy Road Trip 5: Plymouth
At number 5 with 100.74cm of rain is the only city on the list in the south, Plymouth. There's quite a lot to do here from a walk on Plymouth Hoe to an underwater adventure in the National Marine Aquarium, which if it's raining would be our first choice.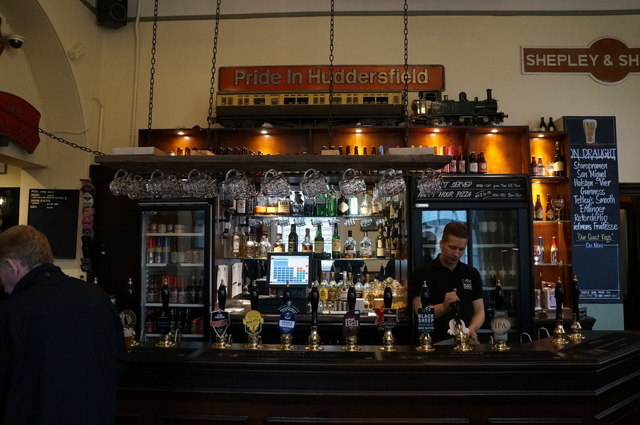 Rainy Road Trip 4: Huddersfield
Huddersfield has 102.84cm of rainfall and on the face if it, might not seem to have a lot to recommend. It is a University Town, which could put you off, but, it has become the centre of a craft beer revolution. If you like a pint you will love it.
Rainy Road Trip 3: Preston
Lancashire is lovely and the fact that Preston gets a whopping 103.36cm of rain each year shouldn't matter. Brave it by going to Cuerden Valley Park, it's not far from civilisation, so driving there's easy, and if you fancy a walk, there are solid paths if it rains.
Rainy Road Trip 2: Glasgow
It is about time we went north of the border and what could be better than Glasgow with its 112.43cm rainfall? It's a city of culture and if it's raining you can go inside and look at loads of art. Put the Gallery of Modern Art, Trongate 103, Tramway, Glasgow School of Art, the Modern Institute and the Kelvingrove Art Gallery & Museum on your list to visit, to mention just a few.
Rainy Road Trip 1: Cardiff
Occupying the coveted number one wet spot is Cardiff with 115.19cm of rain each year. If you can coincide your visit with an event at the Millennium Stadium, you won't regret it, or you can go on a stadium tour. And if it rains? Well they can shut the roof. If you don't fancy sport, there's lots of music events there, you can head up St Mary Street for a night out or visit Cardiff Bay.
View all articles