MotorEasy Reviews - The 5 Peugeots To Consider When Buying Used
Peugeot having been making, tough, frugal and practical cars for decades. Often overlooked, especially the larger models, they are great value for money as a used buy. In particular their diesel engines are excellent and will routinely return over 50mpg. Here are five you should consider buying.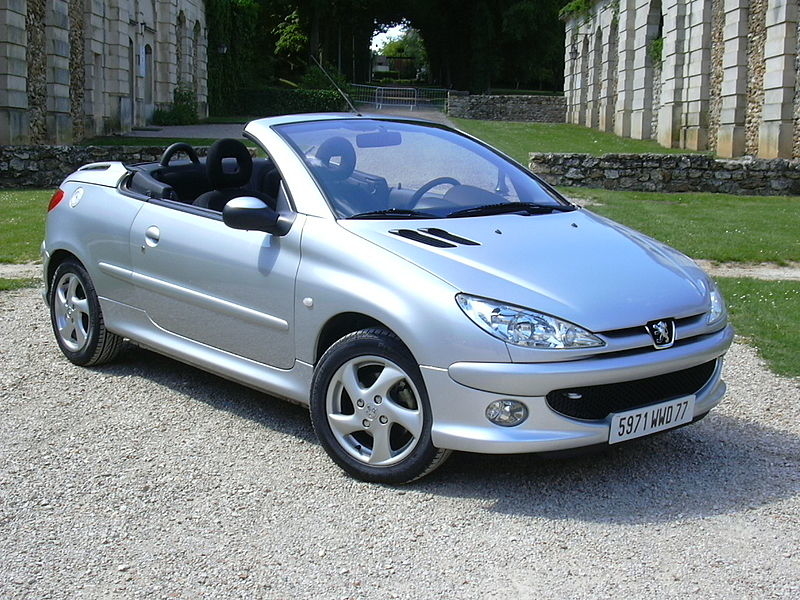 Best Convertible Cabriolet Peugeot 206CC
The most practical and useful of the truly affordable coupe/convertibles on the market. Not only that you can improve on the 1.6s already decent 40mpg by buying yourself a 1.6 HDi diesel that should return around 57mpg. The trim can rattle, raised roofs leak, side windows refuse to go all the way up and gearboxes have become just a bit obstructive.
Best Hatchback Peugeot 307 2.0 HDi
If you want a lot of economical car for the money, then the podgy 307 is it. There may be a 1.4 HDi available, but the 2.0 version is around in greater numbers both will record 54.3mpg according to the official figures. When it comes to checking them out it is suspension and electrical niggles which cause the most complaints.
Best Luxury Peugeot 607
Elegant styling, brilliant handling and assured ride with a wealth of complicated technology. There's everything from a multi function plip control, which operates the doors, windows, boot and even the seat memory. Oh yes and there's a tiptronic gearbox courtesy of Porsche. And yes the 607 can suffer from a myriad of electrical issues.
Best Multi Purpose Vehicle Peugeot Partner Combi
A van, but with five seats, windows.and sliding side doors too which gets you into the back of a Peugeot Partner. Incredible value with good diesel and petrol engines. Check out the tyres, suspension and clutch for wear and abuse. Interiors can also take a bashing and they can get used by tradesman, so can be scruffy.
Best Family Saloon and Estate Peugeot 407
It's a great big saloon and truly massive estate would suit those who really need the practicality, but as a comfy motorway cruiser it is hard to beat with a high level of standard equipment. Just the one petrol engine, most are diesel. Suspension issues, clutch failures, Electronic Control Unit failures and flywheel trouble, so get a decent check done.
Follow @motoreasy
View all articles