Helping Ex-Servicemen Through Motorsport
Mission Motorsport is a charity, which helps disabled ex-servicemen and women through the power of mucking around with and in racing cars.
Indeed, Mission Motorsport is run by veterans, serving officers and motorsport professionals. There are days out, access to major motorsport events, passenger rides and all sorts of other activities, which prove the healing qualities of motorsport.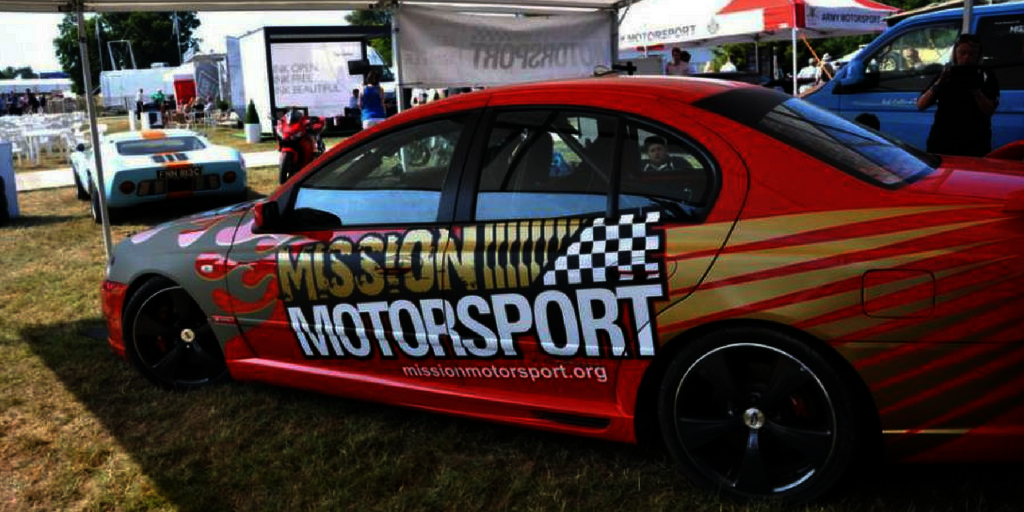 Mission Motorsport is committed to competition. Taking part in the hill climbs, track racing, rallying and even offshore power boating involves teamwork, dedication and all sorts of challenges that can be overcome.
There are also vocational goals that can be achieved through the charity. Training courses and educational opportunities start with one day basic car maintenance courses at their workshop, near Tedworth House, Wiltshire. The pinnacle is probably the Modular Motorsport Foundation course leading to a residential placement with a major race team.
It is not just mechanic and engineering jobs, there are opportunities in
logistics
management
customer relations
media
This has led to appointments with some very high profile companies in the British motor industry.
There are also some exciting programme of events already in place for 2017, ones that you can support.
Mission Motorsport is committed to competition.
Appointed by the British Army Motorsport Association, and operating in direct support of the Defence Recovery Capability, Mission Motorsport provides respite, rehabilitation, vocational support and training to those affected by military operations within the framework of motorsport.
If you would like to help Mission Motorsport, it's a registered charity, so it is possible to make donations. They are also formally supported by Help for Heroes.
Mission Motorsport is a truly inspiring organisation that manages to give ex-servicemen and women an outlet for their talents. By working together with industry professionals and experts, it's possible for them to transform their lives in the most positive way possible. An exciting career in motor racing is mission accomplished.
Follow @motoreasy
View all articles