Our car repair service makes finding a problem or fixing your car easier and cheaper than ever
Book your car repair online 24/7 and track its progress live on a laptop, tablet or computer. Use any device, anywhere.
Relax in the knowledge that all work is monitored for you by an expert MotorEasy engineer. We make sure there are no nasty surprises.
MotorEasy offers rapid authorisation and speedy car repairs. We won't leave you hanging around waiting for your car to be fixed.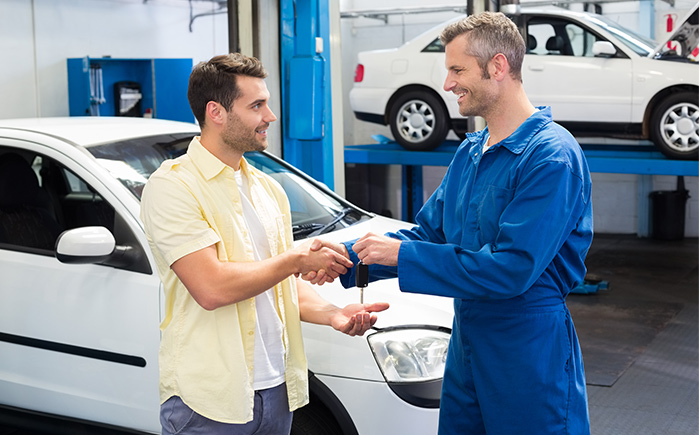 We even arrange for your car to be collected from home or work. And we'll deliver it back to you once it has been fixed. It couldn't be easier.
Our nationwide network of 10,000 car repair centres mean you are never far from help. And we pay our garages directly for all work. So you're never out of pocket for car warranty repairs.
" Our engineer- monitored, specialist workshops ensure quality work "
Even if you are not a customer, you can enjoy all of MotorEasy's non-warranty car repair benefits absolutely FREE.
Just input your car and repair details, then let us do all the hard work. Our engineer-monitored, specialist workshops ensure quality work and great value for you.
MotorEasy shops around to find the best rates, so you don't have to. And we pass on our trade savings to you. We do all we can to make your motoring easy.
For full details of our Car Repair service, feel free to take a look at our Repair Plan Document