MotorEasy Reviews: BMW 1 Series Used Car Buying Guide
MotorEasy Review: BMW 1 Series range
The BMW 1-Series is the cheapest way into BMW ownership. It is small, frugal, easy to live with and great to drive. It also makes a very good used car buy. Introduced in 2004, when I recall it was slated by JC on Top Gear, this was BMW's first proper family four door hatchback aimed at their premium buyers.
It's a BMW so it is very good to drive, which should hardly come as a surprise and as usual there is an impressive range of engine options. For smooth progress you would choose the 2.0 litre petrol whilst the majority of company drivers will go for the diesel 2.0 and turbo diesel version for even more responsiveness. Fuel consumption is around 60mpg overall which is hugely impressive. That is the pick of the range although, if money and fuel consumption is not an issue, then you would go for the 130i which has a 3-litre engine that delivers real hot hatchback performance.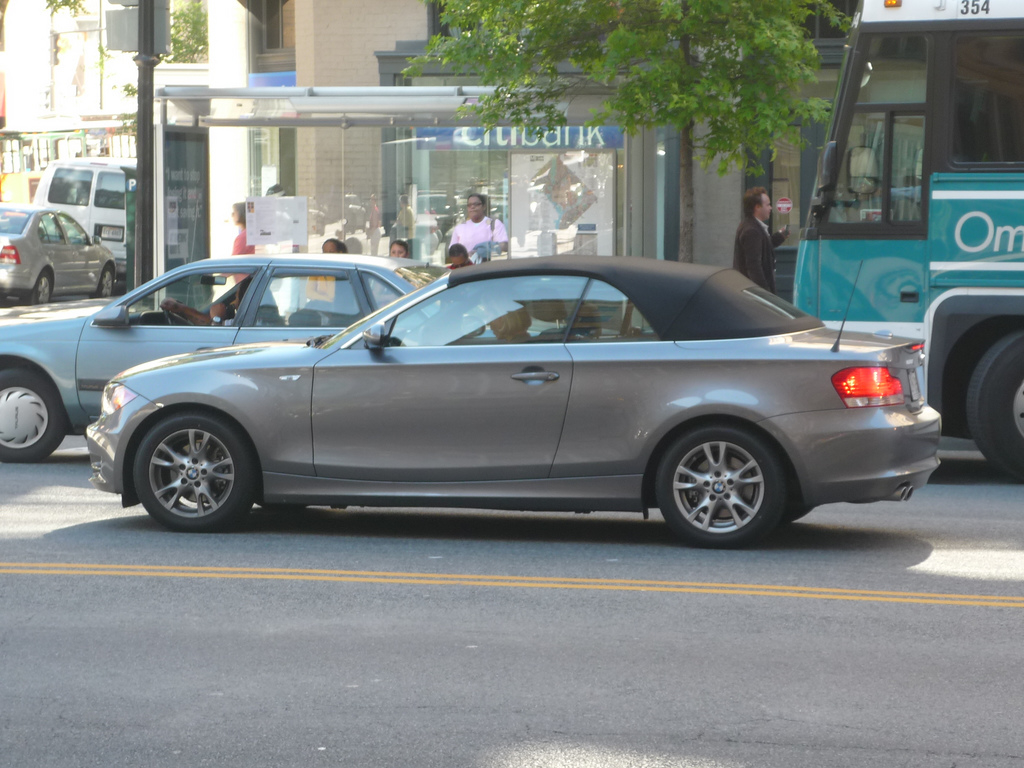 BMW 1 Series Coupe and convertible
In 2007 a pretty three door model was offered as the coupe. There were even more engine options and the Efficient Dynamics enhancements that were designed to save fuel. The most fun is the 135i which gets to 62mph in 5.3 seconds. There is also a 125i model. There are also diesel options a 123d which returns over 50mpg and a 118d which managed an even better 60+ mpg. Meanwhile the 120i managed a creditable 40+mpg, plus it got to 62mph in under 8 seconds. From 2008 there was even a convertible model which is fun to drive and great to look at.
BMW 1 Series Pros and Cons
It is the driving experience that will excite the most as the 1 series is difficult to upset on the road as both the huge grip and sharp steering keep even the most jaded driver entertained.
The styling is controversial for some. As a result there are design compromises here because all that swooping metal, restricted glass area, thick windscreen pillars all manage to create an awful lot of awkward blind spots when looking behind. Rear seat passengers have a limited amount of leg space and getting in is compromised by the very high sill. Practicality is also compromised by the large amount of suspension visible in the boot that also limits load space.
Which BMW 1 Series to buy
Many will want to find at least an ES or SE specification model which brings with it climate control and alloy wheels. The Sport model is a trim level with prominent spoilers whereas the M-Sport is a performance model with tuned suspension and more powerful engines.
Early cars may have juddering clutches. The timing chain may be noisey and may need replacement because of faulty camshafts. There are lots around for sale so buyers should haggle and look at as many examples as possible. A full service history is essential for a safe buy.
View all articles